SOLD - Playboys Jazzy Lena: 2006, AQHA Bay Mare
Jazzy is a beautiful, well bred mare by Uptown Lena (NCHA money earner) by Doc O'Lena and out of an own daughter of Lectric Playboy LTE $142,263.She is completely sound and has the stamina, speed and cow sense to excel as a Team Sorter/Penner.Located in LaPorte Indiana. Call Steve 574-339-2000
HORSE SALES
MORE HORSES TO BE POSTED SOON
SOLD: WHIZINOUTCHEX : 2020, AQHA Bay Filly
🤩Super talented 2 yr old🤩
Super talented, great minded, and shows excellent potential to excel in NRCHA, reining, and ranch versatility. She's a natural big stopper, lopes nice circles, solid leads, great beginnings of turnarounds and started flying lead changes, works Bison, and started working cattle out of the herd. Take this confident filly out of the arena and gather cattle, rope off of her or perform other ranch duties. She's coming along so well in her training that this video is already out of date. Her sire is Chexmaster (NRHA money earner) by NU CHEX TO CASH and out of a Topsail Whiz bred mare. Her sire, Chexmaster, comes from superior reining and cowhorse bloodlines on both top and bottom. His offspring are are strong, athletic and versatile. WHIZINOUTCHEX shows great potential for NRCHA, reining, and ranch versatility. She is an absolutely amazing filly!
Located in LaPorte Indiana. Call Steve 574-339-2000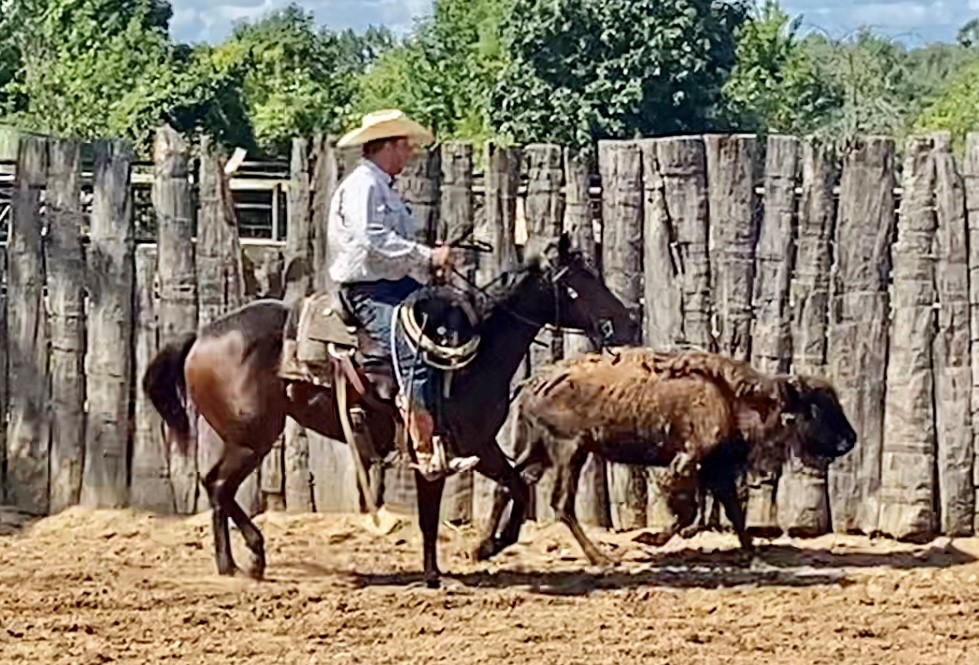 EL REY HUMO : 2021, Bay GELDING
El Rey Hidas x Humo Acre Pep x Bob Acre MD
Beautiful colt bred by the famous King Ranch and foaled at the renown Creek Plantation. His pedigree includes champion reiners, cutters, cowhorses, and barrel performers. Grandsire Taquito Sugar is half-brother to Colonel Freckles and maternal grandsire Bob Acre MD sired multiple money earning cuttiEl Rey Humong horses. His dam, Humo Acre Pep, has the famous King Ranch Mr. San Peppy and other notables behind her.
This colt is quick, strong, and responsive. He has a beautiful head and neck, well-shaped hindquarters, and good conformation. He's friendly, loves people, and wants to please. Bred for speed and performance, El Rey Humo is a strong barrel racing or cowhorse prospect.
Enrolled in AQHA Ranching Heritage.
Located in Central Illinois
Call Lauren at 309-446-3546.